In recent years, the emergence of different kinds of robot equipment affects all aspects of the food industry in terms of labor cost, resource input, productivity and food safety, and labels modern and intelligent food industry. For example, food picking robot, food processing robot, food packaging robot, palletizing robot, cooking robot and so on, even complex Chinese food can be "unmanned" production.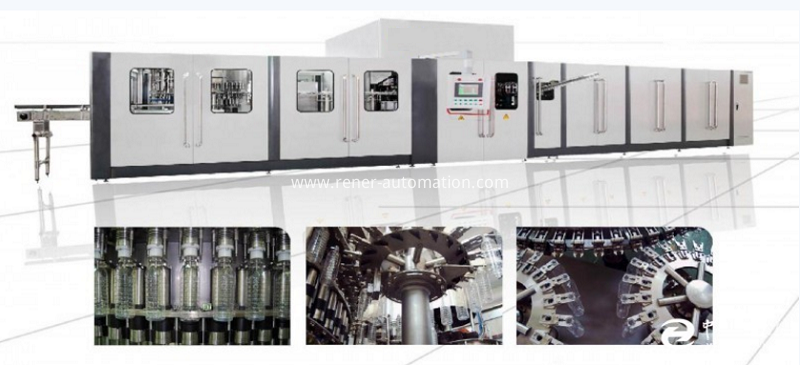 For nearly 5 years, is China's equipment in the field of food technology investment, professional technology and maximum range of the most widely used in the field, technology integration and industrialization, the highest standards and patents, the most scientific research achievements is the fastest and most obvious, technology driven and demonstration effect achieved economic and social benefits of the largest historical period. A number of key technology and equipment problems have been tackled, and fruitful achievements have been made in key technologies such as grain and oil, fruits and vegetables, livestock and poultry products, aquatic products processing, liquid food packaging, and so on. The capability of independent innovation has been greatly enhanced.

In the field of food and equipment, a number of core technologies and advanced equipment with independent intellectual property rights have been developed, and many intelligent, automatic and green technologies and equipment have been launched. In non thermal food processing, biodegradable food packaging materials, online safety inspection and quality control, covering the whole industry chain of food safety traceability, a major breakthrough in key technology research based on the IOT technology of remote control and diagnosis, including 6000 bottles / hour 5L large capacity rotary blow filling machine; 36000 bottles PET / hour bottled vegetable protein beverage aseptic filling Production Line; 72000 tank / h high-speed pure draft beer cans production line; 15000 bottles / hour PET milk aseptic cold filling machine and the combination of 18000 bottles / hour PET bottle fermented milk clean filling machine; intelligent storage system; liquid food packaging robot Automatic Production Line; the system Xiaoqu liquor robot automatic recognition; intelligent liquor brewing system; solid state fermentation condiment grain intelligent unit and its equipment key technology; key technology for production of potato powder; automatic Intelligent dynamic continuous autoclave; 220 kg / hour intelligent semi dry noodles production line; 12000 / hour automatic broiler slaughter and processing production line of a number of key technologies and equipment.

Constructing and perfecting the integrated innovation system of production, school and research

In 5 years, in the relevant ministries of the state policy support, food industry equipment has been basically formed in our country relying on the (National) food equipment industry technology innovation strategic alliance, in large and medium-sized enterprises as the main body, scientific research units and institutions of higher learning for the mode of technological innovation support, combination. A batch of food and equipment enterprises with strong scientific and technological innovation ability are supported in the various subdivisions. In the process of technological innovation, cooperation and development, constantly improve the level of cooperation, cooperation, innovation, talent team expands ceaselessly, generally improve the overall quality, carry out the number of food equipment related teaching and research in Colleges and universities has increased, the newly established a number of national and provincial research and Development Center, demonstration base. It has played an important role in optimizing technological resources and improving innovation efficiency. It has broken through a number of industrial common key technologies and major product technologies, and has solved some technical bottlenecks affecting the development of the industry.

Due to the strong support of the state, the relative improvement of the innovation of scientific research system, scientific research investment continued, product structure of food equipment enterprises to develop diversified, high-quality, functional, high-tech and high value-added products the proportion increased steadily, and build a complete industrial chain ladder formation, the comprehensive performance of the products has gradually improved, part equipment products to fill the domestic blank in many fields, shorten the China's food equipment technology gap with the international advanced level, complete sets of equipment and key equipment, high-end technical level and international advanced level close to the performance of some products has reached or exceeded the international advanced level, some products have replaced the imported and develop international market; realize the key complete sets of equipment from the long-term dependence on imports to basically realize the independent and complete export, the end product has been basically achieved domestically The technology level and reliability of the whole machine increase year by year. Because of the low technology configuration, high failure rate and high energy consumption, the low-end products are being gradually modified or eliminated in structural adjustment.

In the automation and informatization of higher degree of liquid food food equipment industry overall progress rapidly, dairy products, packaging materials and other aspects of aseptic filling and rapid development; part of the field of beer and beverage equipment have the international competitiveness; liquor equipment from scratch, packaging equipment has series of industrialization, in some areas has been brewing liquor before implementation the whole line of intelligent equipment in the Wine breakthrough; after the packaging of many aspects has made, but in terms of pre crushing, pressing, filtering, etc. there is a certain gap; soy sauce, vinegar, etc. Yellow Wine grain brewing has developed rapidly in recent years, with the increasing standard of traditional technology, system, equipment has been brewing began to appear intelligent; alcohol equipment has been the strength of international competition.