Safety precautions and maintenance of shower head assembly machine
1. Check the machine whether is ready before start it, in order to avoid impacting and damaging it.
2. Non-professionals mustn`t be close to machine while it is operating, you mustn't touch machine by hands,these avoid hurting people by machine.
3. Must lock machine or shut off power when check the machine problems every time,you should pay attention to hands.
4. Clean the dust ,greasy dirt,sundries and so on in the vibrating bowls at regular intervals ,in order to avoid blocking because of these.
5. Take out of material in the vibrating bowls(spring) before get off the work every day.
6. Add in oil in the Splitter at regular intervals.
7. Clean grease fixture at the regular intervals.
8. Clean and maintain different parts of the the machine at regular intervals.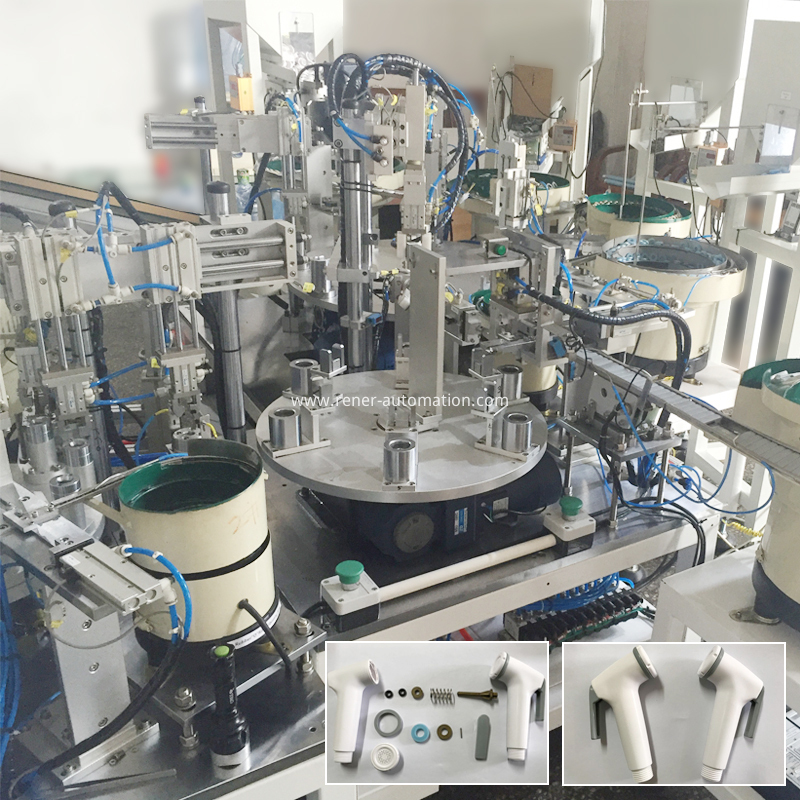 Contact us:
WeChat/Skype/WhatsApp:+86 13925537396
E-mail:rener688@163.com